Our company provides both residential and commercial gutter installation, repair and gutter cleaning Miami is proud of. Our number one priority is your satisfaction. When we complete an installation job, we ensure your system is correctly working before we leave the site. We believe that no job is too small or too big. Therefore, you should not hesitate to call us or worry about the size of the task. We are one of the top names in gutter companies in Miami.
We have equipped all our team members with the required skills to spot problems that you may not notice on your own. Most homeowners have no time and expertise to detect the underlying causes of their gutter system problems. At the same time, many of them hardly can assess the long-term impact of these complications. We know that you want an honest assessment, and that is what we guarantee to offer. We embrace an open-door policy. Therefore, you are welcome to seek clarification regarding the process of your work at any time.
gutter installation miami can trust
If you use professional installation experts, you mitigate the risk of gutter and property damage. Without a doubt, you hate to spend a lot of money on repairs and the likes. That is the reason we offer Miami rain gutters with reliable installation to cushion you from these typical troubles. After evaluating your property, we create a plan to install the right system. We ensure it is fully functional before we leave.
However, unlike other companies, our experts ensure your gutter design fully complements the architectural design of your building. Through this, we safeguard the interest of many homeowners that fear the possibility of spending a lot of money to solve foundational issues, such as cracks and leaks.
Rain Gutters miami Florida services
Being a full-service gutter company, we provide all services, including installation, repair, and maintenance services, as you likely expect. If that is what you are thinking, you are right. However, here, we are going to list the most common services that most people ask us to provide.
Gutter Repairs: Are you experiencing any problems with your old rain gutters Miami FL? If this is the case, our company was created to help people like you. However, as we have noted, you may also need our gutter repair Miami service if you are not sure whether everything is right with your system or not. Our experts often diagnose the following problems:
Storm Damage: During storms, many things happen, and some of them can easily damage your property. If you use the wrong types of gutters and your service provider fails to install them correctly, your chances of experiencing storm damages increases. When our team discovers that falling branches and trees during storms have impaired the efficiency of your system, we call that storm damage. The same can happen if your gutter spikes and push out due to overload. During the winter, we can still diagnose the same problem. Though this region typically doesn't see snow or ice, the weight of ice or snow can force inferior quality screws to snap. Sometimes you may not discover these damages in time and find the best remedy without the help of our trained technicians. If you call us, we will give you a comprehensive assessment of your gutter system and help you to correct it as soon as feasible.
Standing Waters: The common cause of standing waters in your gutters is most likely improper installation. When you install your system on your own, ensure you pitch them enough to allow the water to flow towards one direct at the required speed. If this is not the reason, consider if they are sagging. You can overcome this using gutter repairs to re-pitch your rain gutters and utilize the right screws to enforce them.
Damaged Downspouts: Do you know the function of downspouts? They direct the collected water away from the foundation of buildings. This means, if you fail to repair them as soon as possible, you expose your property to the risk of permanent destruction. Our technicians can fix all these issues within minutes and preserve the value of your home or commercial property.
seamless gutters miami FL
We advise our clients to take gutter cleaning Miami FL seriously. In most cases, property owners ignore this important maintenance tactic because they think gutters do not have to be clean to be useful. This is not the case. Debris and other forms of dirt can overwork your system and destroy it.
Use this measure to prolong the life of the property. Our gutter company Miami technicians can offer you a comprehensive cleaning, which includes realigning the gutter and downspouts to ensure they work correctly and removing all the debris from the ground.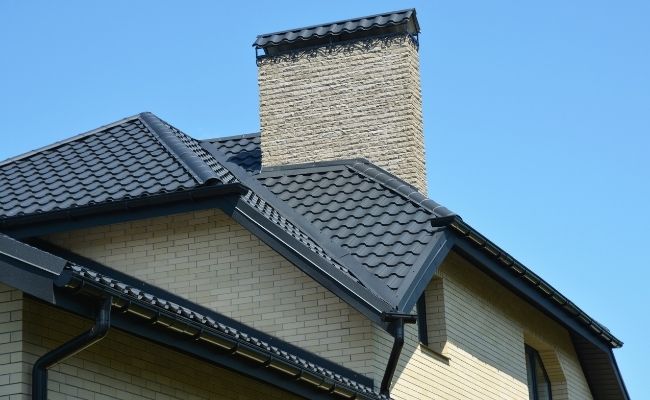 miami gutters you can count on
Our expert rain gutters Miami Florida team will help you to choose between seamless, copper, aluminum, and other types. We often recommend seamless gutters since they are more durable than many others are. If you take good care of your property, it'll have a longer lifetime. Other than that, these gutters are eye-catching. Our technicians are trained to install them within a short time, which makes it possible for us to be affordable.
Aluminum is also a great option. As the name suggests, they are made from aluminum, which rarely rusts and is affordable. These also last for several years and do not require too many repairs. Another essential class of gutters Miami FL is made of copper. They are extremely costly and require an exceptional level of expertise to install. They are famous for having a distinctive classic appearance, which enables them to give your property the attractive, greenish patina look. With our well-trained technicians, we can help you to install them if you are prepared to cater for the cost and then reap the benefits.
Are you ready for the rain? If your gutters have problems or you are yet to install a quality one, you are not prepared. Do not wait any longer, as your safety is valuable to us. Contact us for a free quote, and you will be surprised how much you can save with our affordable service right now.
Every professional gutter installation includes a robust, generous warranty on your contract to protect you in case the gutter system fails. Without a contractor having your back, you will have to go through the reinstallation effort all over again. If the damage is too severe, you will have to incur additional costs for new gutters and possible repair for your roof or fascia. While professional workmanship is highly unlikely to malfunction, the warranty will ensure that you spend neither a coin nor any effort in case of any incident.
The fact that gutters are installed at the highest point in your house makes a DIY job incredibly dangerous. If you are not comfortable with heights then attempt to do the installation, you may have an accident that could seriously debilitate you. The last thing you want is to fall more than 5 meters down, or even higher if your house is multiple-story, while you can call a professional to handle it for you.
This advantage is tightly connected with safety. Without insurance, you are liable for any third-party property damage that may occur while installing your gutters by yourself, and will definitely cater to any damage to your home. If you had an accident, you might have to cover your medical fees. Professional gutter installation companies like ours are backed by reliable insurance covers to protect both our staff and clients from the hefty costs associated with accidents and damage. All forms of construction are inherently risky, and you should not have to reach into your pocket to cover any costs associated with it.